CAREER CLUB is led by a team of highly talented and experienced professionals who have extensive experience in the various HR domains. Each member of CAREER CLUB is part of a team that is constantly improving and has access to niche industry verticals.
Jayesh Prajapati - Founder
CAREER CLUB was incepted under the headship of Mr.Jayesh Prajapati. His guidance continues to lead Team CAREER CLUB on the path of success. He holds master degree in HR. He has 14 years of experience in Human Recourse in various industrial domains such as FMCG, BFSI and Engineering as an expert in HR strategy, Training and Development and recruitment.
Vasim Pathan - Co-Founder and Managing Director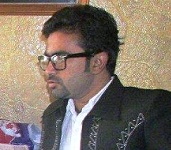 Vasim is an accomplished and driven leader with over 5 years experience in building and leading teams for CAREER CLUB. He holds master degree in business management. Vasim has outstanding record of exceeding company targets, driving operational excellence and growing business. Vasim has an expertise in General management, strategy development, operational improvement and execution.

In addition, we have a team of recruiters, consultant and business developers.